Date:
Location: Salisbury Zoo 755 S Park Drive Salisbury, MD 21804
Add to Calendar: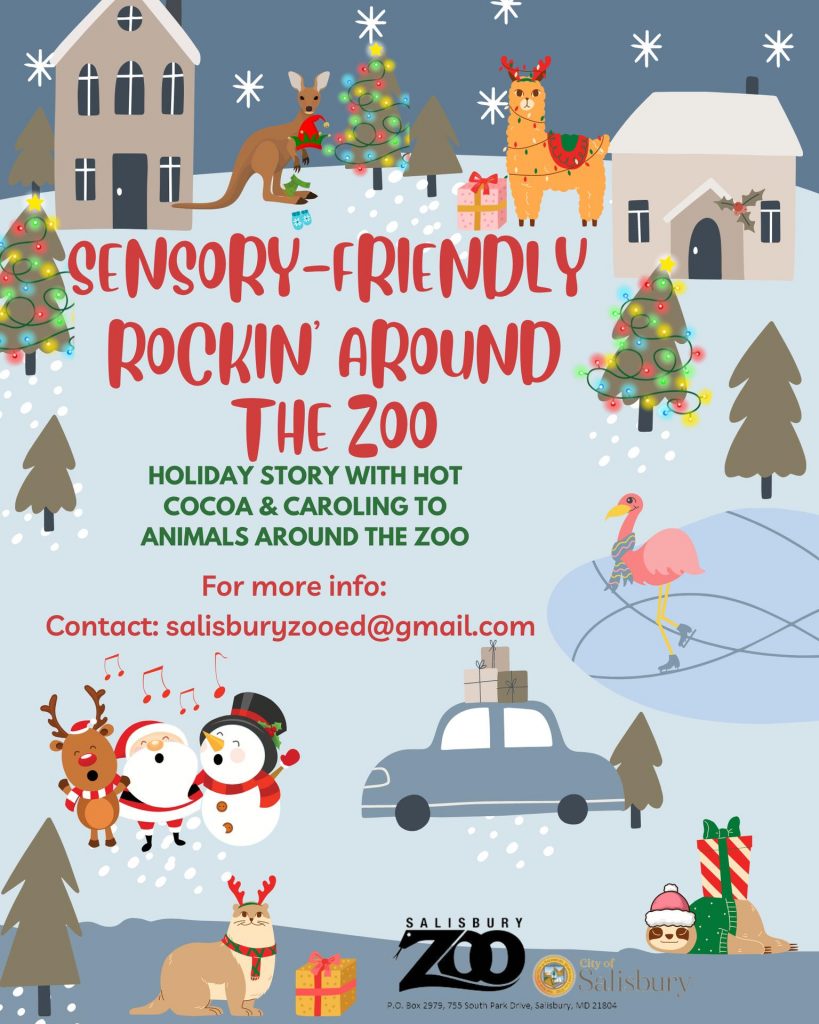 December 4th 4:30 pm – 6:00 pm
Come to the Zoo for an evening pajama party to put you in the holiday spirit. This event is specifically for children and families requiring certain sensory accommodations. The night will begin in the Education Center for a reading of "The Mitten" by Jan Brett and to meet some of the characters from the book. Hot chocolate will be offered to keep you warm before we head out into the zoo for an evening stroll. Christmas Carols will be sung at the end of the program with the option to leave prior. Please bundle up and bring a flashlight. Proceeds from the event benefit the Salisbury Zoo's Education Department. Call 443-944-0636 for more information.
$8 per child and $2 per adult (additional sibling $6)